Different Types of Champagne and Sparkling Wine
Dec 7th 2020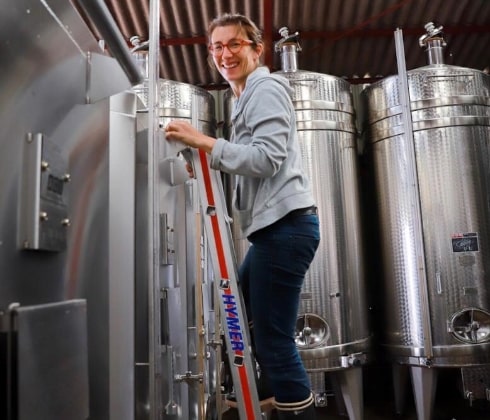 Champagne and sparkling wines are notoriously associated with special occasions such as weddings, anniversaries, and holidays. But how do you know you are getting a quality product? Which style should you buy for your specific event? There are several things that you should take into consideration before you make your purchase.
True champagne is only grown, fermented, and bottled in Champagne, France. In fact, the only bottles that may be labeled as "Champagne'' must be located within 100 miles of the region. Also, only specific types of grapes, located in the French region may be used to produce Champagne. The most-commonly used grapes are Pinot Noir, Pinot Meunier and Chardonnay. The assembling of Champagne is the art of creating a wine that is superior to base wines. This assembly is created by mixing clear wines made from a variety of grapes grown from differing soils in France, having multiple aromatic qualities, and how long the Champagne is aged. It's important to read labels to ensure you are getting a truly excellent champagne. In this article we will discuss the different styles of Champagnes and sparkling wines that you can purchase from Club Jeroboam and the various ways they can be served.
Champagne Sacret Rosé:
Made with Pinot Meunier, Pinot Noir and Chardonnay grapes, our Champagne Sacret Rosé has a beautiful salmon color. It pairs nicely with a light fruity dessert or with your favorite hors d'oeuvres. It also can be served with lobster and roast chicken
Champagne Sacret Blanc De Blanc:
As a Blanc de Blanc this fruity beverage has less weight than most Champagnes. It's a pure expression of Chardonnay grapes. It's best served with fish, caviar, and oysters.
Champagne Sacret Brut:
Our Sacret Brut is a delicate blend of pinot Noir, Pinot Meunier and Chardonnay making it a delicious fruity Champagne. This refreshingly bubbly drink goes well with steak, chicken, and truffles, as well as fried potatoes and
Mathieu-Gosztyla Brut Millésimé:
Made with Chardonnay grapes, this beautifully colored champagne has been perfectly aged. It has complex aromas with notes of honey and fruit. The Mathieu-Gosztyla Brut Millésimé pairs beautifully with decadent desserts.
Pierson-Cuvelier Rose Magnum:
This sparkling wine is a beautiful pink rose that leaves you with strong fruity flavor with the most notable being of strawberry. Serve this delicate drink with duck, cured meats and fish or even pizza.
Makes a Great Gift:
Champagne and sparkling wine make a great gift idea. We have a-number-of gift packages to choose from with a varied selection of wines to choose from.
If you need help hand selecting the perfect Champagne or sparkling wine for your next event, please contact Club Jeroboam and our friendly staff will be more than happy to help you. To ensure that you always have your favorite selections on hand we invite you to become a member of our exclusive wine club. We will help you select a monthly or bi-monthly membership that fits your specific needs, budget, and lifestyle.