The History & Details of Matheiu Gosztyla Champagne
May 27th 2021
For wine enthusiasts who like to have a taste of tradition, the Mathieu Gosztyla Champagne is a perfect fit. It features rich history dating back to 1976, traditional approach and a wide range of champagne grape and vintage varieties.
Mathieu-Gosztyla is a small champagne company based in Baslieux-sous-Chatillon, and it was first founded by Albert Gosztyla and is partner. The vineyard is run by their grandchildren now, and it releases up to 40,000 bottles of champagne yearly. The champagne house uses traditional methods with five vintage wines and three champagne grape varieties which make for a great selection to any champagne club.
Brief History of Mathieu Gosztyla Champagne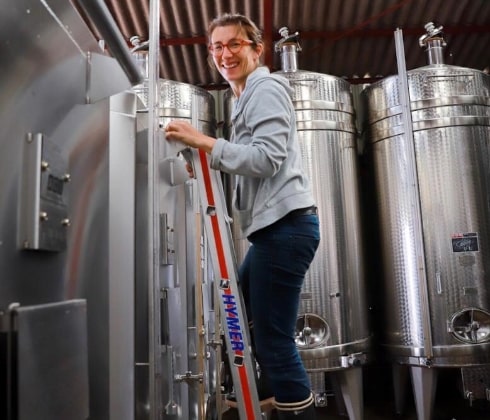 Several generations have contributed to the growth of the Mathieu Gosztyla champagne house over the last century, starting from crowded vines and improving to be supported by trellis. The champagne is the product of a family business which is why it has artisanal and traditional depths.
The people that planted the first vines are Albert Gosztyla who came from Poland, and his partner Veuve Regnier who owned the vineyard.
The next generation was Gilles Mathieu along with Wanda Gosztyla who is Albert's granddaughter, and they took over the vineyard. The first bottling of Mathieu Gosztyla Champagne started in 1976. They also expanded the surface of the vineyard and increased the production of champagne.
With their focus being on quality, the partners adapted three grape varieties to the land and correct exposure on five vintages. They are assisted by their son Fabien, and his wife, Severine.
They only keep the lekwijn and sell the rest of the bottles to bigger champagne houses. This allows them to focus on the quality. Over time, they have developed their wines and cuvees using traditional approaches, which is why the quality of Mathieu Gosztyla Champagne has remained constant and unchanged over the years.
The Different Types of Mathieu Gosztyla Champagne
The variety of Mathieu Gosztyla Champagnes offer a wide range of flavors, fruits and tastes, depending on what you enjoy.
One of them is Brut Tradition which has a dominant taste of red fruits, an aromatic palate and a lot of bubbles. It consists of 33% each of Pinots Noirs, Pinots Meuniers and Chardonnay. It also goes well with foods like fruit macarons, scallops with chestnuts, and foie gras terrine.
Another delicious Mathieu Gosztyla Champagne is the Reserve Cuvée. It has an intense fruity taste with different Pinots, tangy notes and a racy feeling on the palate. It has an alluring white gold color and 33% each of Pinots Noirs, Pinots Meuniers and Chardonnay. It is well-matched with dinner aperitif, sole meuniere and foie gras in brioche.
The Cuvée Chardonnay is a 100% chardonnay with a pleasant, racy palate, citrus traces and a hint of pineapple, and an exotic finish. It can be paired with regional cheeses, oyster gratin and creamed poultry.
Some other Mathieu Gosztyla Champagne types include the Pink, Prestige Cuvée "Denise et Albert" and Vintage.
All their wines have different percentages of Pinots Noirs, Pinots Meuniers and Chardonnay, and are compatible with a wide range of foods, appetizers and cheeses.