A Guide to Cabernet Sauvignon Wine
Apr 28th 2021
From its thick durable skin to the resistance of weather elements, Cabernet Sauvignon is a well-liked variation of red grape. Since it emerged in the seventeenth century, the delicious grape was adopted by many winemakers in France looking for strong and easy to grow grape plants. It was especially popular in the Bordeaux region.
Origin, Popularity and Relationship with other Grapes
Cabernet Sauvignon is one of the most popular grapes among wine enthusiasts in America, but who would believe that it originates from an accidental mix of the white Sauvignon Blanc grape and the red Cabernet Franc grape plants in the seventeenth century in France. This fact wasn't proven until wine researchers in UC Davis explored it in 1996.
These winemakers loved the Cabernet Sauvignon red grape for other reasons except for its durability. For one, it had a healthy tannins level which allowed the wine to gradually develop when it was in the bottle for a long time. Also, this red grape brought out incredibly new and delicious flavors whenever it was placed in oak. Oak plus Cabernet Sauvignon resulted in a full-bodied wine with an average acidity. This wine also led to other variations like the Bordeaux blend, which is gotten when mixed with Merlot.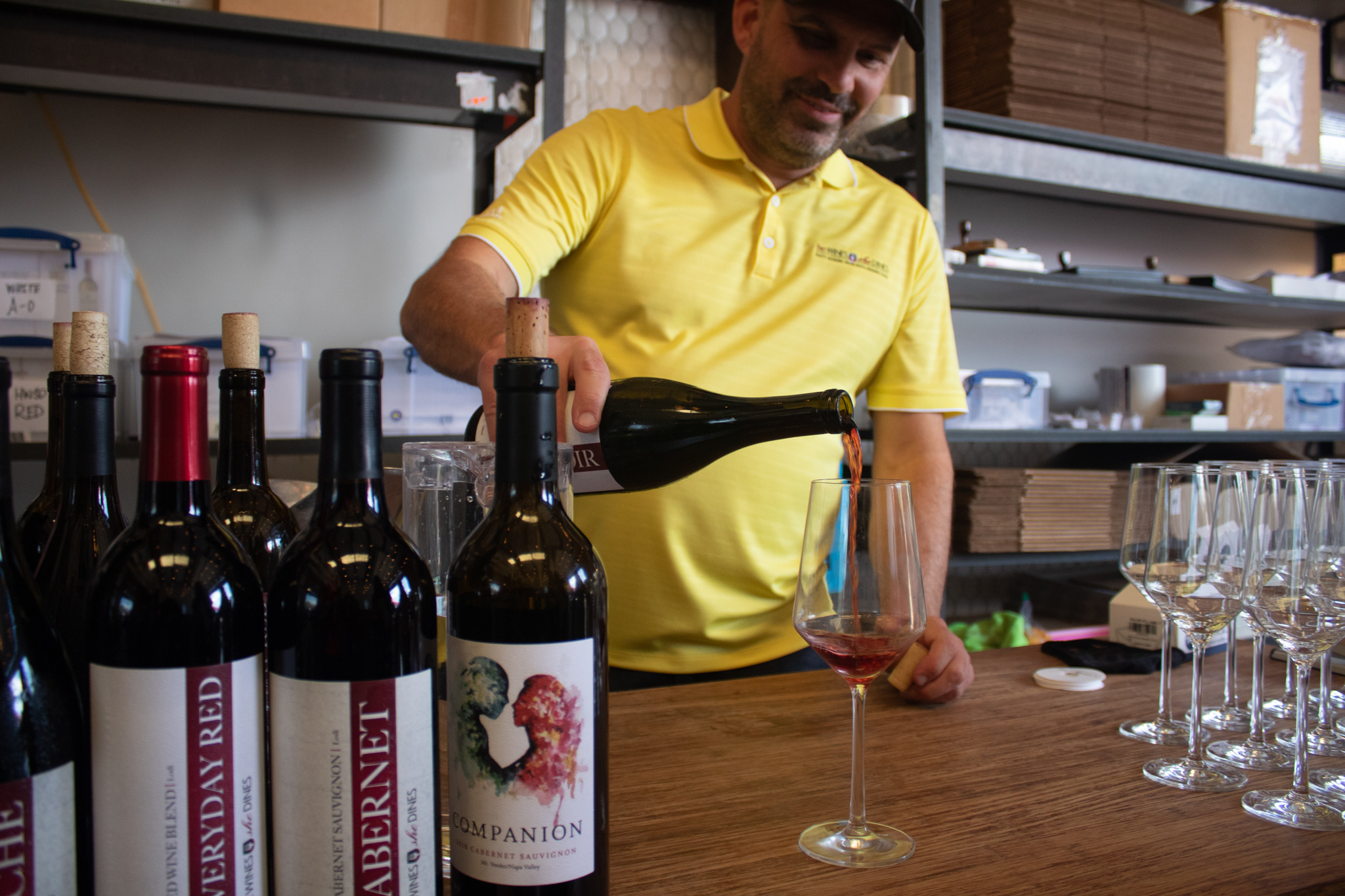 As time went on, the Bordeaux blend wine became one of the most popular and needed wines. And, as demand for this blend went up, the demand for the Cabernet Sauvignon wine also increased. All around the world, winemakers and enthusiasts began to grow this grape and it enjoyed widespread and global popularity for a long time until it was replaced by Merlot in the 1990s.
The Bordeaux blend is not the only success of the Cabernet Sauvignon. The wine also greatly increased in popularity and improved its population after its planting in California. During a blind taste test, it even beat the best Bordeaux Chateaus in the 1976 Judgement of Paris. After this, no wine lover didn't order a glass of this delicious grape wine with their meal in all steakhouses.
The Cabernet Sauvignon as a Wine
This delicious grape, when turned to wine, can be easily identified by its dark red color. It is also a full-bodied wine and has a high alcohol content – over 13.5%. Most Cabernet Sauvignons that are grown in Australia, California and Chile have their levels around 14.5% and some even make this wine with an alcoholic content of over 15%.
The Cabernet Sauvignon wine is not sweet, but dry instead, and so when you take a sip, your mouth will be dry. This is probably because of its healthy tannin level. You can also taste a hint of green pepper, cassis, tobacco, dark fruits and sometimes vanilla when you drink this wine, depending on how it was grown.
When drinking this red grape wine, it's advisable to do so with food because of its high acidity, tannins and alcohol level. If you drink it by itself, it will be quite overwhelming, so do so with food that you enjoy or like.